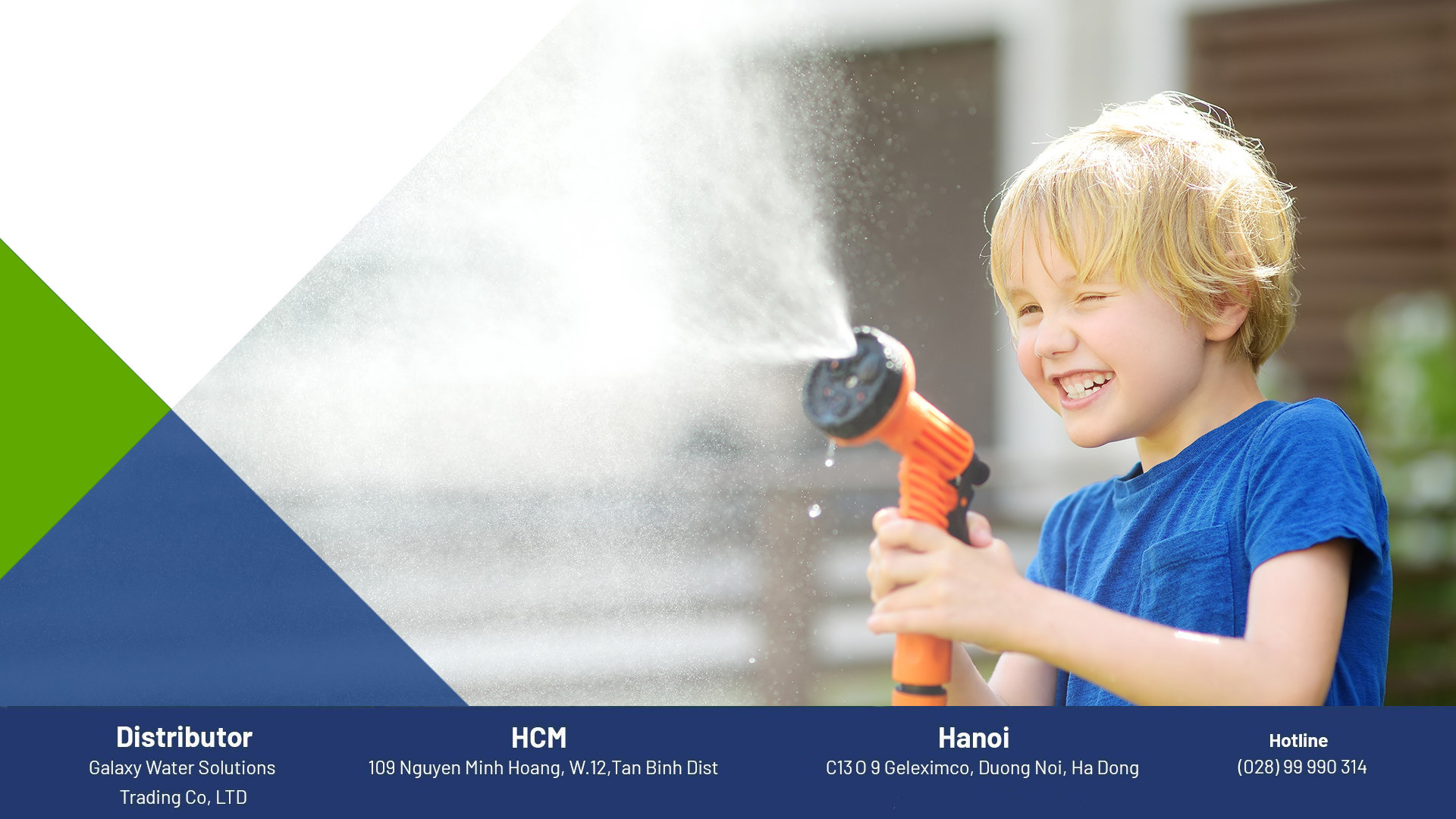 PRO-ELITE SOLUTIONS
Soft on you, hard on tough water problems.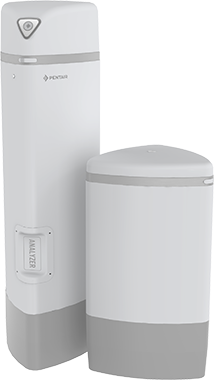 THE PRO ELITE PROFESSIONAL SERIES WATER TREATMENT SYSTEM
The Pro Elite Professional Series Water Treatment System from Pentair combines innovative design with technological advancements to provide high quality, soft water that is better for your home's pipes and appliances, your family's dishes and laundry and, even, you. Leave those tough water problems behind with a ready supply of conditioned water delivered by the Pro Elite system, a solution you and your family can count on to be softer on you. Softer on your home. Softer on your wallet.

Pre Filter removes sediment larger than 20 microns to limit dirt and debris from reaching your tap.

Whole house filter reduces sediments, chemicals including chlorine taste, color, odor, organic compounds, THMs, VOCs and heavy metals.

Water softener removes calcium and magnesium by ion-exchange technology for protection of your plumbing systems, water contact equipment, such as coffee machine, dish-washers, washing machines, kitchen and sanitary wares in addition to protecting your skin and hair.

Ultrafiltration system removes particles more than 0.01 microns, color and odor, and more than 99.999% bacteria and viruses.
Unconditioned water passes through the bed of extremely small resin beads

Undesirable minerals are drawn to the resin beads and attach to the surface

Virtually all undesirable minerals are removed when the water reaches the bottom of the tank

The conditioned water passes up through the filter tube and is distributed throughout the house

Regenerant solution from the regenerant tank is used to recharge the resin beads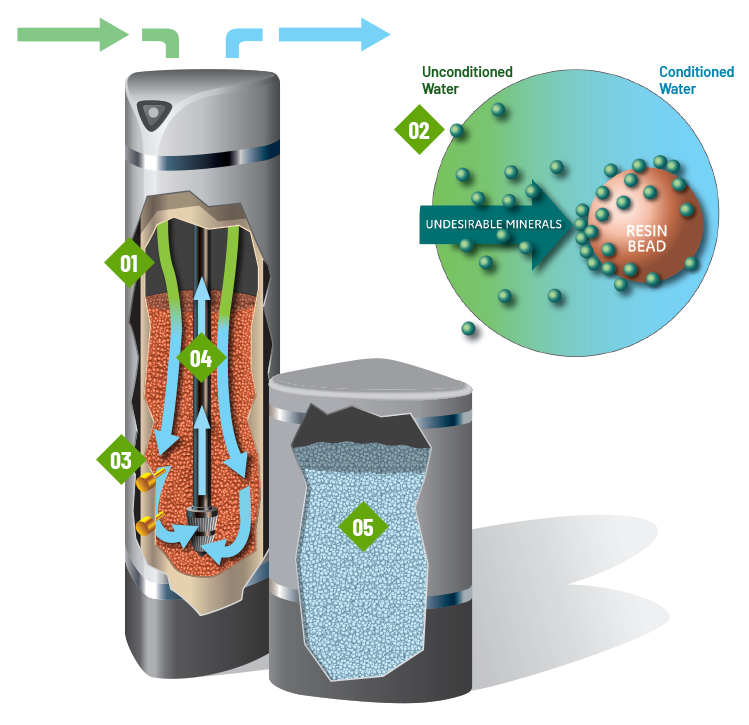 SPECIFICATIONS
Standard Pro Elite POE Package
Pro Elite with Lineguard UF-100 POE Package
Pro Elite with Buffer Tank POE Package
Pro Elite with Buffer Tank & Lineguard UF-100 POE Package

Prefilter

Prefilter-Big White 20"-R20-20J

Prefilter-Big White 20"-R20-20J

Prefilter-Big White 20"-R20-20J

Prefilter-Big White 20"-R20-20J

Pressure Tank

 –

– 

WellMate Pressure Tank

WellMate Pressure Tank

Whole House Filter

Pro Elite Whole House Filter 1054

Pro Elite Whole House Filter 1054

Pro Elite Whole House Filter 1054

Pro Elite Whole House Filter 1054

Water Softener

Pro Elite Analyzer Softener

PE-26-01

Pro Elite Analyzer Softener

PE-26-01

Pro Elite Analyzer Softener

PE-40-01/ PE-60-01

Pro Elite Analyzer Softener

PE-40-01/ PE-60-01

UF System

 –

Lineguard UF-100

 –

Lineguard UF-100

Home Size (No. of Bathrooms)

3- 5 Bathrooms

3- 5 Bathrooms

4- 6 Bathrooms/

5 – 10 Bathrooms

4- 6 Bathrooms/

5 – 10 Bathrooms

Application

Suitable for small houses and villas

Suitable for small houses and villas

Protect your family by adding an UF system to remove >99.999% of bacteria and viruses

Suitable for big houses and villas

Suitable for big houses and villas

Protect your family by adding an UF system to remove >99.999% of bacteria and viruses
CONTACT US
Fill up the form to download our brochure for free
PENTAIR DISTRIBUTOR
GALAXY WATER SOLUTIONS TRADING CO., LTD
Ho Chi Minh City: 109 NGUYEN MINH HOANG, Ward 12, Tan Binh District, Ho Chi Minh City
Ha Noi: C13 O 9 Geleximco, Duong Noi, Ha Dong, Ha Noi
Get In Touch with GALAXY WATER SOLUTIONS
Hotline: (028) 99 990 314
Business Hours: Monday – Sunday
8.00am – 12.00pm, 1.30pm – 10.00pm